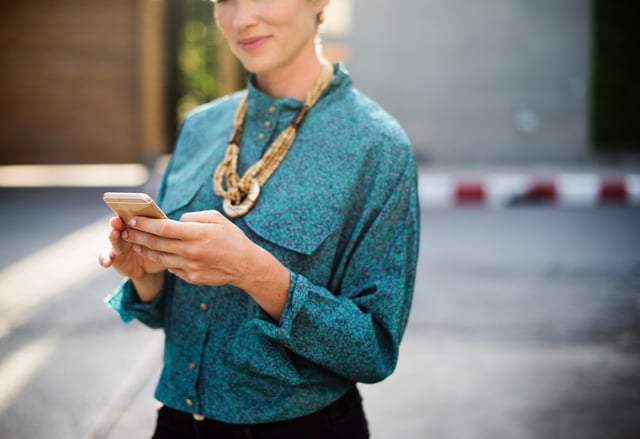 Funnels in marketing automation help with qualifying your leads, engaging with potential leads efficiently and personalized, and even help predict future behavior and revenue. Phi Schmidt, Vice President at Demand Metric helps define the components that make up a marketing and sales funnel in our latest Demand Metric webinar. In case you missed the webinar, here is a quick synopsis of his presentation.
Both the membership team and the marketing team need to be on board when implementing a sales funnel into the marketing and sales strategy. Funnels help with identifying return on investment (ROI), and where to put efforts into approaches for moving leads down the funnel through to conversion. Since it can be new for many on both sides of the association (membership & marketing), funnels can be an entirely new concept and, therefore, too abstract to implement.
First we'll begin with using an AMS (Association Management System) or the association version of a CRM (Customer Relationship Management) system; this is where all of the records about members, prospects and leads live. Next, combine the AMS with marketing automation (MA) or the software that actually sends messages based on engagement level, behavior and is designed to automate marketing efforts. Then, we'll define how the AMS, MA, and funnel fit together. The Association Management System remembers who your leads and members are, Marketing Automation takes care of their needs, and funnels organize their [buyer's] journey. In short, the sales funnel brings alignment between the membership team and the marketing team.
The sales funnel essentially boils down to lead/member scoring. It creates an accurate, automatic, and current picture of what to expect for conversions. A conversion is a desired action you want your member or lead to take at the end of some kind of nurture campaign that usually, but not always, equates to a revenue value and nurture campaigns are what marketing automation is all about.
There are different levels within the funnel and within marketing automation maturity. At the top of the funnel (ToFu) it is about getting someone's email through a form on a landing page. Next, there is the middle of the funnel (MoFu) in which the marketer is nurturing leads and distributing the most qualified leads into the hands of the membership teams. Lastly, there is the bottom of the funnel (BoFu) where renewals, wins, certification registration, and other conversions are captured.
For deeper insight into what marketers are experiencing, Phi Schmidt shares that 54% of marketers feel ToFu efforts to capture leads is effective, compared to only 34% who feel BoFu efforts to close leads are effective. Schmidt also points out that it is important to define as a team what a marketing qualified lead (MQL) and a sales qualified lead (SQL) means in your funnel for the best results. A MQL is defined by someone who is more likely to become a customer and a SQL someone who has shown an intent to buy; for example.
Marketers use a number of approaches mixed with different technologies for capturing leads. Of those approaches, content is always ranked first to develop leads along the funnel; the AMS, marketing automation, and inside sales reps follow close behind among the top four approaches. Other approaches include: social media, display advertising/retargeting, and predictive analytics. The amount of marketing effort to pull leads from middle to bottom of the funnel is greater than from the top to the middle. Most claimed they needed better nurture content to move leads past the middle of the funnel. If you feel the challenges you face for capturing leads and moving them down the funnel are budget for demand generation, need for marketing automation, and better data - then you are in good company with what the typical marketer is currently experiencing. The bottom of the funnel top challenge is understanding purchase intent.
If you take nothing else away from this article, then remember:
Establish definitions of SQLs, MQLs, and other definitions along the funnel for clarity among different departments.

Manage software by having the right tech stack - it is critical to funnel success (i.e. CRM, MA, predictive analytics, lead scoring).

Content is still king.

People still matter. It's not a fully automatic process, we still need people, for business development and inside sales reps or membership directors. We need to define lead types and qualification criteria, and give them the tools they need to succeed.
I may have overloaded you with the alphabet soup of marketing acronyms at this point, but now you are equipped to not only talk the talk, but implement the methodologies. For more, watch the webinar on demand in full or sign up for our next Demand Metric webinar.